Welcome to erio
Web design, branding, social media, SEO, and marketing consulting to help you create or revamp your online presence. Call us to learn more (203) 208-2684.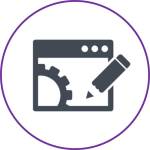 WEB DESIGN & DEVELOPMENT 
An effective, simple, and beautiful website will help you drive business. Our website design & development strategy revolves around your needs and emphasizes:
          • A clean, professional design
          • Intuitive navigation & sitemap
          • Mobile & tablet responsiveness
          • User-centric approach
          • Effective, concise content
          • Clear call-to-action's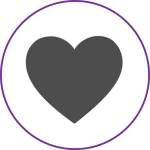 BRANDING 
Your brand is your most valuable asset, and it needs to be consistent, memorable, and strategic. Your brand, and everything about it, should represent your organization's core values and evoke positive emotions and feelings from your target audience. We can help you implement a brand strategy that captivates both internal and external audiences and helps you gain the recognition you deserve.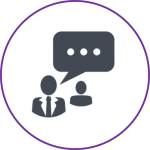 SOCIAL MEDIA 
Ah, social media. Tweets, posts, pins, followers, friends – it's everywhere! Adding social media to your marketing mix will help you generate awareness, improve loyalty, drive traffic to your website, and most importantly, increase engagement through two-way conversation. It gives you the chance to add a personality to your brand and company, which is invaluable. We can help you take advantage of this untapped opportunity by developing a strategy with you and getting you set up on all appropriate social media networks.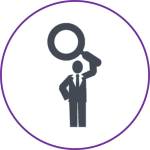 SEARCH ENGINE OPTIMIZATION (SEO) 
What's the point of having a website if no one can find you? Consistent keywords, content, and messaging can make sure that that is never a problem. SEO is the process of ensuring your website appears high on the list of results returned by search engines, which helps clients and prospects not only find you but also increases their perception of you, as well. Let's make sure they can find you on the first page of their search results!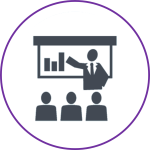 CONSULTING 
Every client has a unique need which requires a unique, tailored partnership. We can help you resolve a variety of issues within your marketing department ranging from simple to complex. Some of our most common requests are:
          • Salesforce/database cleansing
          • Development of Marketing Calendars
          • Publicity/awareness strategies
          • Social media calendar & posting
          • Evaluation of software needs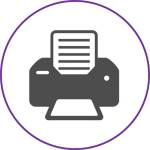 PRINT DESIGN
Having a killer web presence is critical to your success, but so is having effective print materials, too. Here is a sample of some of the design pieces we can help you with:
          • Business cards
          • Letterheads
          • Brochures
          • Rack cards
          • Folders/envelopes
          • Stationary
Improve your online presence.
We are very proud of the work we have done on behalf of our clients, and we invite you to take a look through…
Gina Lee, Food Allergy Consulting
Erica is a consummate professional and trusted advisor. She listens carefully to the needs of my business and has helped me to formulate specific marketing goals. I have called on her expertise again and again and she has risen to the challenge each and every time. It is without hesitation that I recommend erio marketing.
Carolyn St. Jean, One Medical Passport
I have not only enjoyed working with Erica each week over the past year, but have been amazed with her ability to quickly understand any problem and help to solve it. She has worked across our entire organization and I hear great feedback there as well. A star – I highly recommend her.
Jackie, elysian spa and wellness place
Working with Erica on the elysian spa and wellness place website is a pleasure. Erica is always quick to answer my call or email. She makes all requested changes promptly and she never disappoints. Each month the website is updated with a new monthly promotion and I give Erica a very basic idea, a few words, color suggestions; and she runs with it! I find working with Erica to be an enjoyable experience. She is creative, professional and in my case, patient.
Chris and Terri, Salon Fusion
Erica is a pleasure to work with! She is knowledgeable, creative, and efficient and works in a timely fashion to develop an end result that has met all of our expectations. The ongoing support she delivers is most helpful. Our changes and requests are always met with quick results and her availability is always a text or email away. We couldn't be more than satisfied with Erica and the product she delivers!
Shane Lavoie, Live4Evan.org
With Erica at the helm of our website design and development, we can rest assured that all of our updates and changes will be completed on time and beyond expectations. As a small organization with limited resources, it is tremendously helpful for us that Erica is able to turn a small amount of guidance into a polished finished product. I highly recommend erio marketing to any organization looking for dependable service from a consummate professional.
We work with clients of all shapes and sizes.
Thanks for checking out erio marketing! Our number one purpose is to help organizations of any shape and size effectively market themselves. We've helped many do it so far, and would love to help you, too. For those who are curious, here are some fun facts about us (as of June 1, 2016):
→ Founded: June 2014
→ Founded by: Erica Palmer
→ Headquarters: New Haven, CT
→ Clients: 33
→ Industries: 17
→ Partners: 5
→ Office Cats: 3
Our Promise to You
Passion: We love what we do and truly believe in the power of an effective marketing strategy. The marketing world is constantly changing and improving, and we're on top of it.
Creativity: Your organization is unique and deserves to be treated as such. We are committed to providing creative services that are not only proven to be successful but also tailored to your individual needs.
Honesty: We build solid relationships between employees, partners, and customers through honest, open, and effective communication. Turns out, honesty is actually the best policy.
Philanthropy: Giving back is of utmost importance to us and always will be. We partner with organizations to provide discounted and pro bono marketing services for non-profits, with an extra special place in our hearts for those geared towards animal rights and welfare.